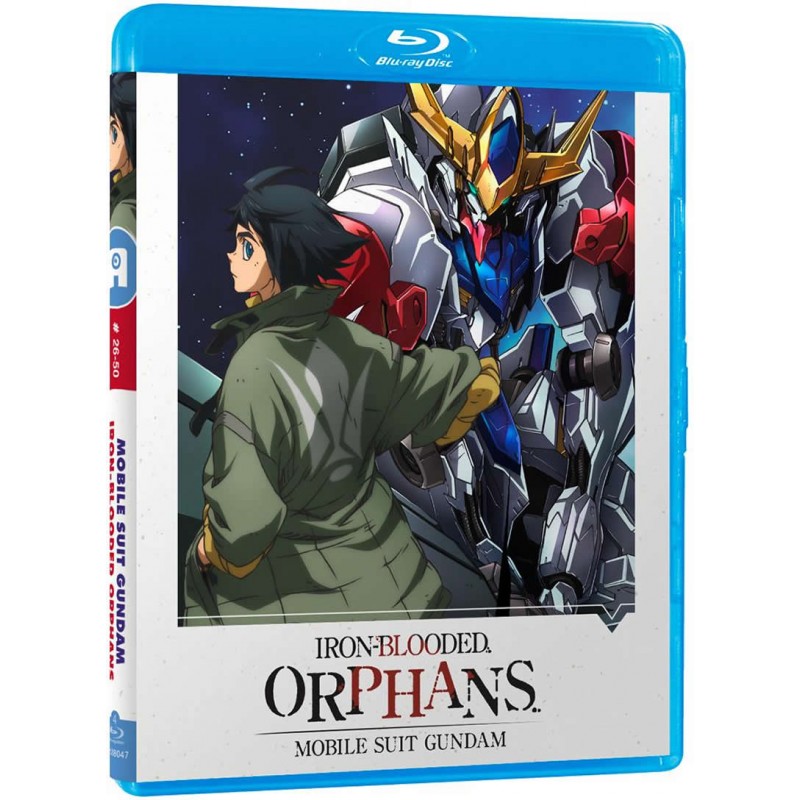  
Mobile Suit Gundam Iron-Blooded Orphans: Part 2 - Standard Edition (15) Blu-Ray
Publisher: Anime Ltd
Released: August 2nd 2021
Classification: 15
Language: English, Japanese
Subtitles: English
Running Time: 625mins
After the escort of Kudelia Aina Bernstein led to deadly battles, the Tekkadan organization began to rise, with Mikazuki Augus taking part.
While many lives were lost, the conflict exposed the corruption of Gjallarhorn, helping the world slowly change.
But as Tekkadan gained the rights to halfmetal, they began to attract attention from a new enemy—one they'll face with the Gundam Barbatos Lupus!
Contains the complete second season (episodes 26-50) with English and original Japanese with English subtitles viewing options.
Publisher: Anime Ltd
Released: August 2nd 2021
Classification: 15
Language: English, Japanese
Subtitles: English
Running Time: 625mins