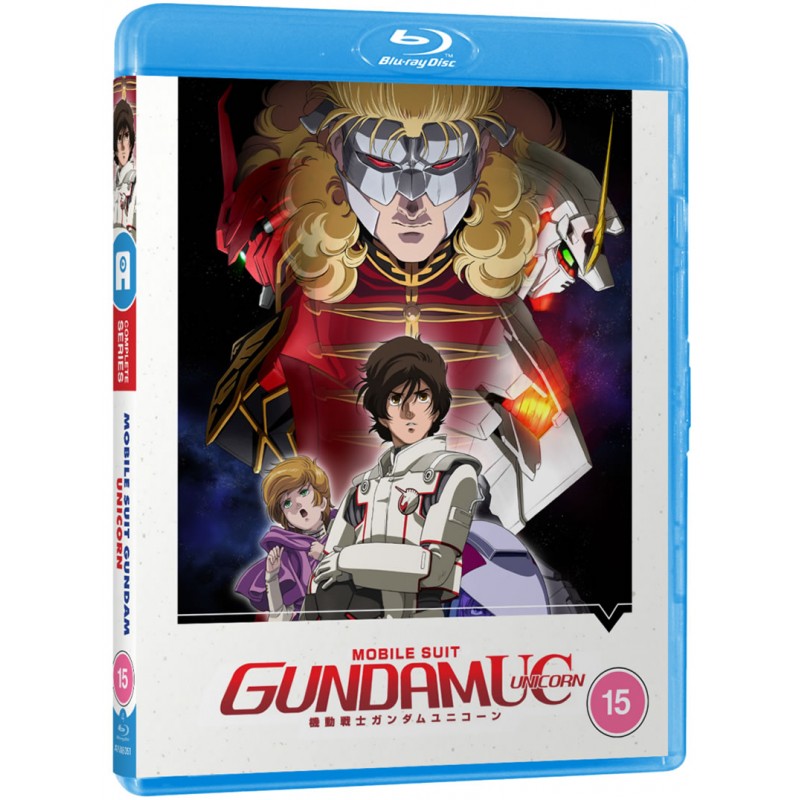  
Mobile Suit Gundam Unicorn - Standard Edition (15) Blu-Ray
Publisher: Anime Ltd
Released: August 30th 2021
Classification: 15
Language: English, Japanese
Subtitles: English
Running Time: 450mins
Mobile Suit Gundam Unicorn is the next chapter of the Universal Century timeline in the Gundam universe is here, taking places 27 years after the events of the original Gundam series and three years after the film Char's Counterattack.
Universal Century 0096.
Three years after the last conflict between Neo Zeon and the Earth Federation Forces - as seen in Char's Counterattack - the tentative peace of the Earth Sphere is about to be shattered again. Cardeas Vist, the head of the powerful Vist Foundation, has decided to hand over "Laplace's Box", the secret of the Foundation's prosperity, to the supposed enemy, Neo Zeon.
Banagher Links, a student at the space colony Industrial 7, rescues a mysterious girl who calls herself Audrey Burne. Audrey is seeking to prevent a war, but it seems she has come too late. As Banagher's home colony is devastated by the attacks of the enemy mobile suit Kshatriya, he finds his strange destiny and is forced to fight in the formidable weapon system known as the Unicorn Gundam.
Includes all 7 OVAs with both English and original Japanese with English subtitles viewing options.
Publisher: Anime Ltd
Released: September 7th 2020
Classification: 15
Language: English, Japanese
Subtitles: English
Running Time: 450mins