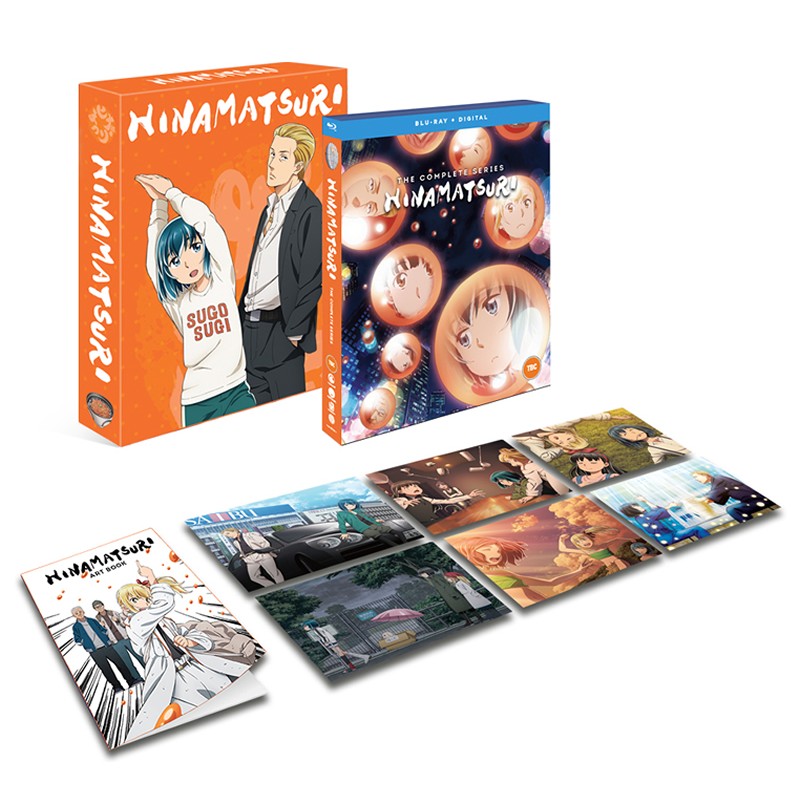  
Hinamatsuri - The Complete Series - Limited Edition (12) Blu-Ray
Publisher: Funimation
Released: May 30th 2022
Classification: 12
Language: English, Japanese
Subtitles: English
Running Time: 300mins
Limited Edition includes:
32 page art book.
6 art cards.
Packaged in a rigid box.
Hinamatsuri Essentials contains episodes 1-12 directed by Kei Oikawa.
Yakuza member Yoshifumi Nitta's way of life takes a turn for the absurd when a young, telekinetic young girl falls onto his head. Now he's stuck caring for this socially awkward psychic weirdo while struggling to continue his normal criminal lifestyle.
Publisher: Funimation
Released: May 30th 2022
Classification: 12
Language: English, Japanese
Subtitles: English
Running Time: 300mins