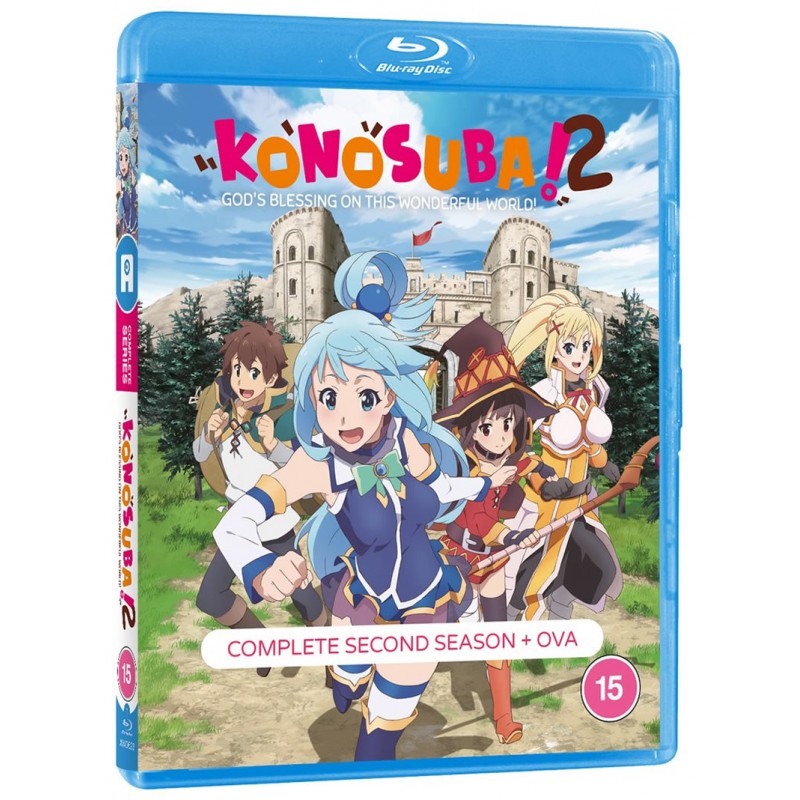  
KonoSuba – God's Blessing On This Wonderful World! - Season 2 Standard Edition (15) Blu-Ray
Publisher: Anime Ltd
Released: April 26th 2021
Classification: 15
Language: English, Japanese
Subtitles: English
Running Time: 300mins
Konosuba Season 2 contains episodes 1-10 of the anime plus the OVA directed by Takaomi Kanasaki.
After their fight with the Destroyer, Kazuma is brought in by the law for subversive, even traitorous activities! However, in a show of perfect camaraderie, his friends and everyone from the Guild band together to clear his name and--okay, listen, none of that happened.
Abandoned by friends, stuck in jail, subjected to a humiliating lie detector test, and then finally brought before a corrupt court, Kazuma's life hits the bottom of the barrel. But the adventure isn't even close to done yet, as Darkness pulls rank to save his life... but at what cost? And how are they going to kill the Devil King when they're down a Crusader? Find out in this, the second chapter of a grand, epic tale of--pffthahaha.
Publisher: Anime Ltd
Released: April 26th 2021
Classification: 15
Language: English, Japanese
Subtitles: English
Running Time: 300mins