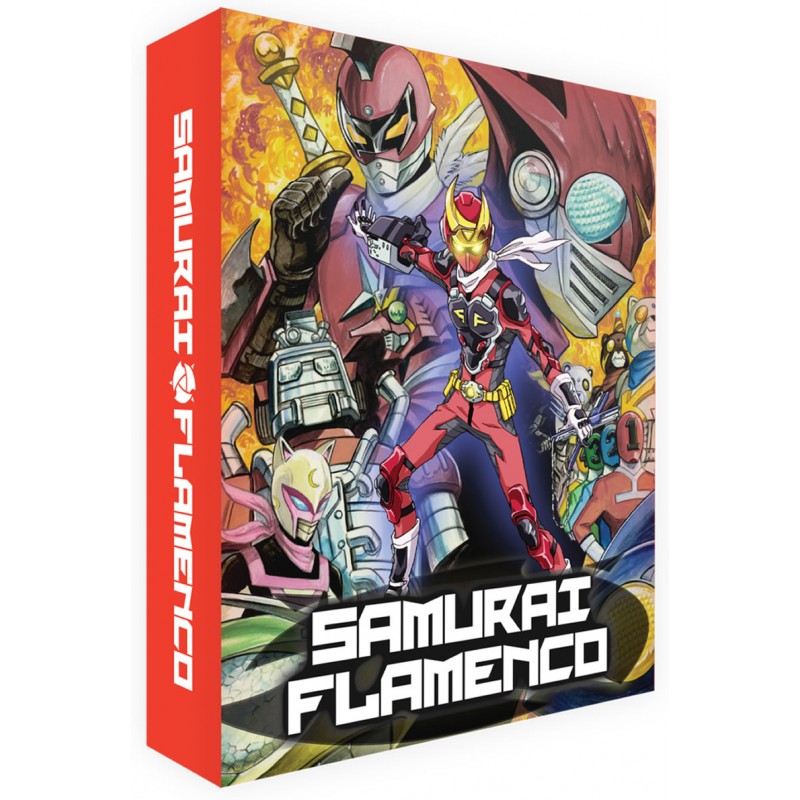  
Samurai Flamenco Complete Series Collection (15) Blu-Ray
Publisher: Anime Ltd
Released: October 18th 2021
Classification: 15
Language: English, Japanese
Subtitles: English
Running Time: 550mins
This new Limited Edition contains the complete TV series - the four discs are contained across two Amaray cases, both of which are housed within a rigid slipcase showcasing some of the fantastic artwork from the series.
Masayoshi Hazama: A man who has become a superhero "by himself" with no superhuman powers or any sort of high-tech conversions, NONE!!
Hidenori Goto: A cop who found out the true identity of "the superhero" by a strange twist of fate and thus constantly gets in trouble thanks to Hazama, the superhero.
This is the story of the birth of a true hero featuring these two young men with a touch of comedy and serious drama, while they come face to face with hardships as they search for the true meaning of becoming a hero of justice in this world!
Publisher: Anime Ltd
Released: October 18th 2021
Classification: 15
Language: English, Japanese
Subtitles: English
Running Time: 550mins