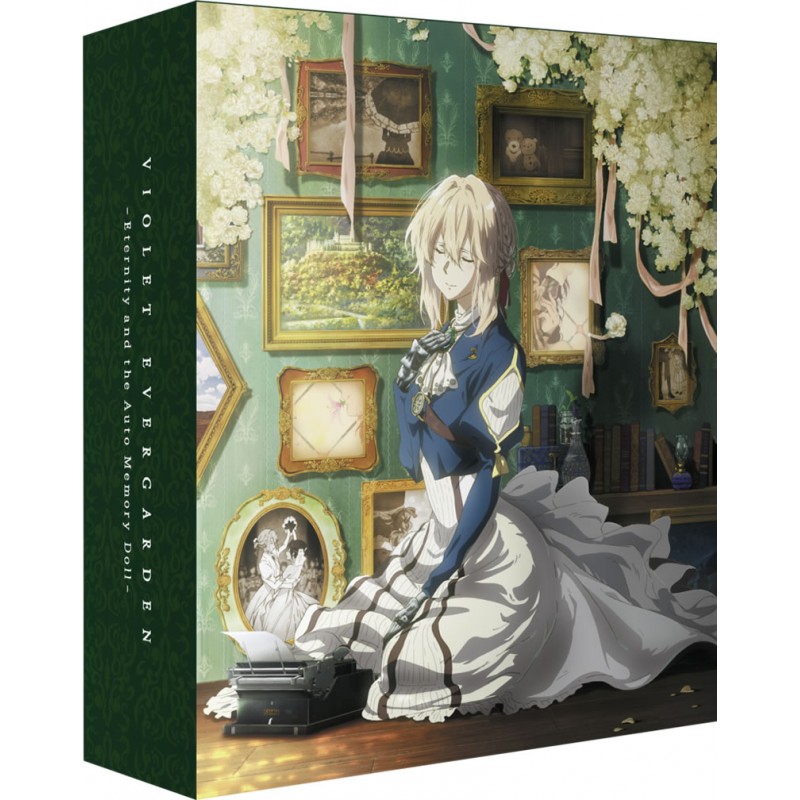  
Violet Evergarden: Eternity and the Auto-Memory Doll - Collector's Edition (PG) Blu-Ray
Publisher: Anime Ltd
Released: August 30th 2021
Classification: PG
Language: English, Japanese
Subtitles: English
Running Time: 93mins
Comes packed in a rigid case with an Amaray case to hold the disc.
Includes an 80-page book packed with interviews, information and artwork about every aspect of the film, culminating in a set of storyboards complete with commentary from director Haruka Fujita.
Also includes a an all-new 28-page Violet Evergarden short story written by original writer Kana Akatsuki translated from the Japanese release, which adds even more emotional context to the contents of the film. 
Violet Evergarden I: Eternity and the Auto Memory Doll is an anime movie directed by Haruka Fujita.
Violet Evergarden is an Auto Memory Doll who writes people's thoughts into letters. But her latest job is to tutor Isabella York into becoming a proper lady. However, Isabella feels trapped and wrestles with grief. How long does it take to truly heal?
Publisher: Anime Ltd
Released: August 30th 2021
Classification: PG
Language: English, Japanese
Subtitles: English
Running Time: 93mins