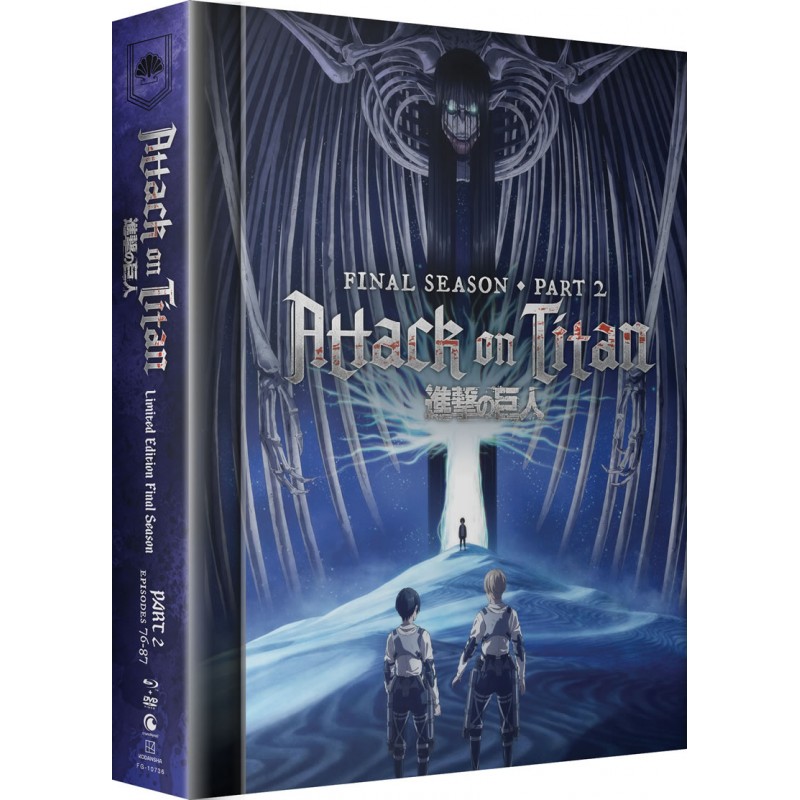  
Attack on Titan: The Final Season - Part 2 Limited Edition Combi (15) BD/DVD
Publisher: Crunchyroll
Released: May 22nd 2023
Classification: 15
Language: English, Japanese
Subtitles: English
Running Time: 300mins
Attack on Titan: The Final Season Part 2 contains episodes 76-87 of the anime directed by Yuichiro Hayashi.
LE includes:
24 page Digibook book
3 Acrylic pins
4 art cards
Just as the Jaegerists seize control, Marley launches their counter attack. Now shouldering the sins of the past, Eren enacts his true plan to protect Paradis. But what will remain in his wake? The line between right and wrong blurs in the fog of war.
Publisher: Crunchyroll
Released: May 22nd 2023
Classification: 15
Language: English, Japanese
Subtitles: English
Running Time: 300mins