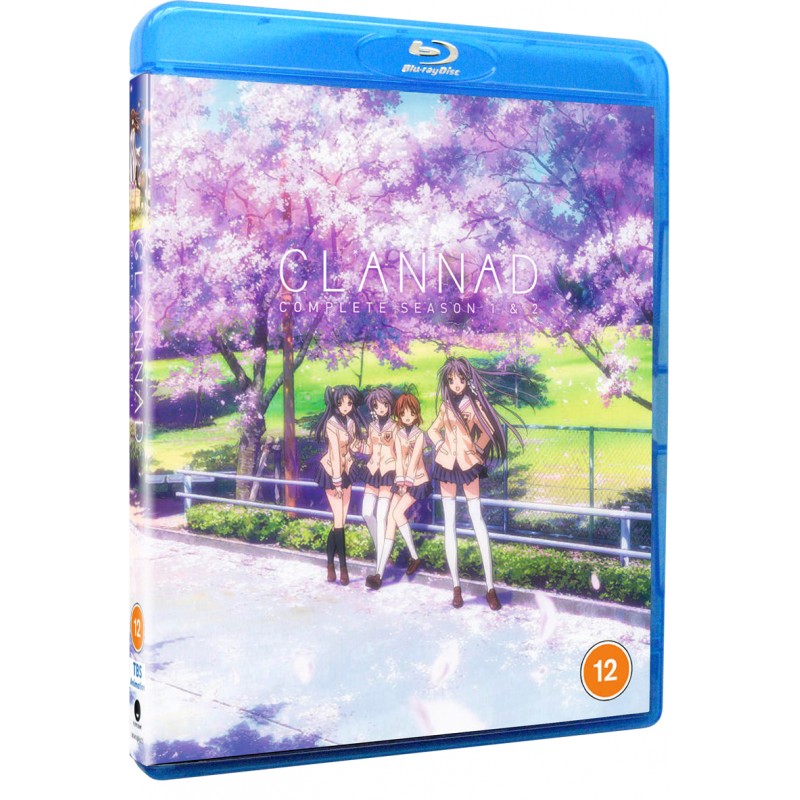  
Clannad & Clannad After Story Collection (12) Blu-Ray
Publisher: Manga
Released: April 26th 2021
Classification: 12
Language: English, Japanese
Subtitles: English
Running Time: 1225mins
This collection contains Clannad Season 1 episodes 1-24 and Clannad After Story Season 2 episodes 1-25.
Ever since the death of his mother, Tomoyo's life has been in a downward spiral. Nagisa's declining health has been so fragile that she's been forced to repeat a year of school. But when he agrees to help her restart the school's disbanded Drama Club, they learn that sometimes, if you find the right people to help you, you can get a second chance at happiness.
Join the ambitious Tomoyo, who dreams of becoming class president; Kotomi, a troubled genius with a secret past; and the mysterious Fuko, whose connection with the world has become so tenuous that she's literally fading from existence. Discover the healing power of kindred souls, and experience the complete classic story of life, love, and the power of the human spirit in two extraordinary series: CLANNAD and CLANNAD AFTER STORY.
Publisher: Manga
Released: April 26th 2021
Classification: 12
Language: English, Japanese
Subtitles: English
Running Time: 1225mins