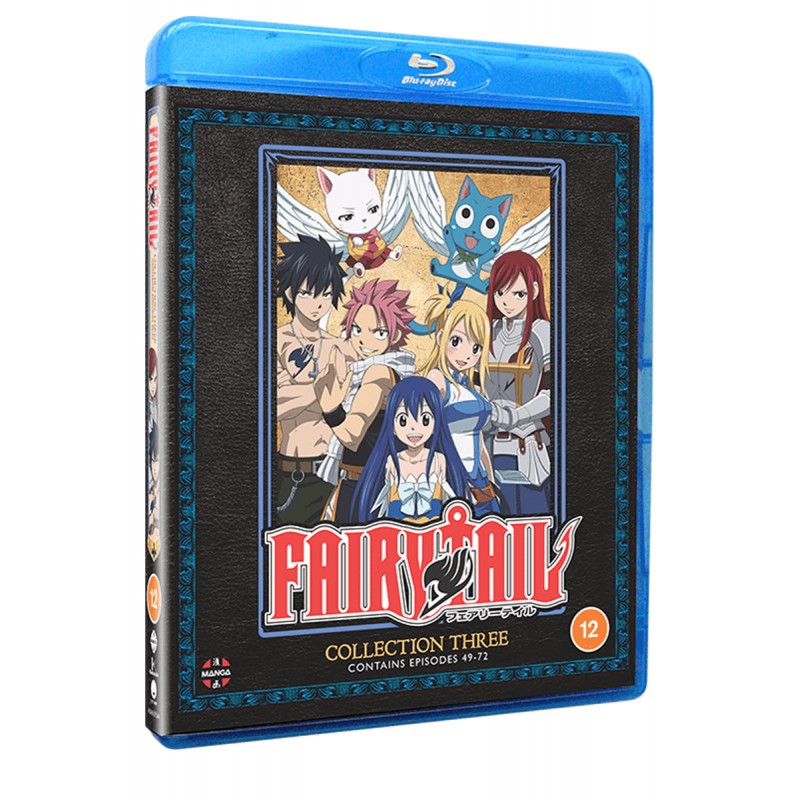  
Fairy Tail Collection Three (12) Blu-Ray
Publisher: Manga
Released: July 13th 2020
Classification: 12
Language: English, Japanese
Subtitles: English
Running Time: 600mins
Fairy Tail Collection 3 contains episodes 49-72 of the anime directed by Shinji Ishihira.
The magical mayhem reaches a whole new level as the members of Fairy Tail welcome new friends to the guild - and embark on high-flying adventures! When six sorcerers seek to unleash a devastating spell, Natsu and the gang join forces with a colorful cast of unlikely allies to save the world from everlasting darkness. Up next, the surprising resurrection of the mastermind who destroyed the Magic Council sparks a maelstrom of madness!
Then the action gets even wilder when Team Natsu goes head-to-head with the Oracion Seis - and a trip to see a girl about a dragon could spell doom for Magnolia! Can the wizards overcome the odds and save the day, or will they go down in flames!?

Publisher: Manga
Released: July 13th 2020
Classification: 12
Language: English, Japanese
Subtitles: English
Running Time: 600mins