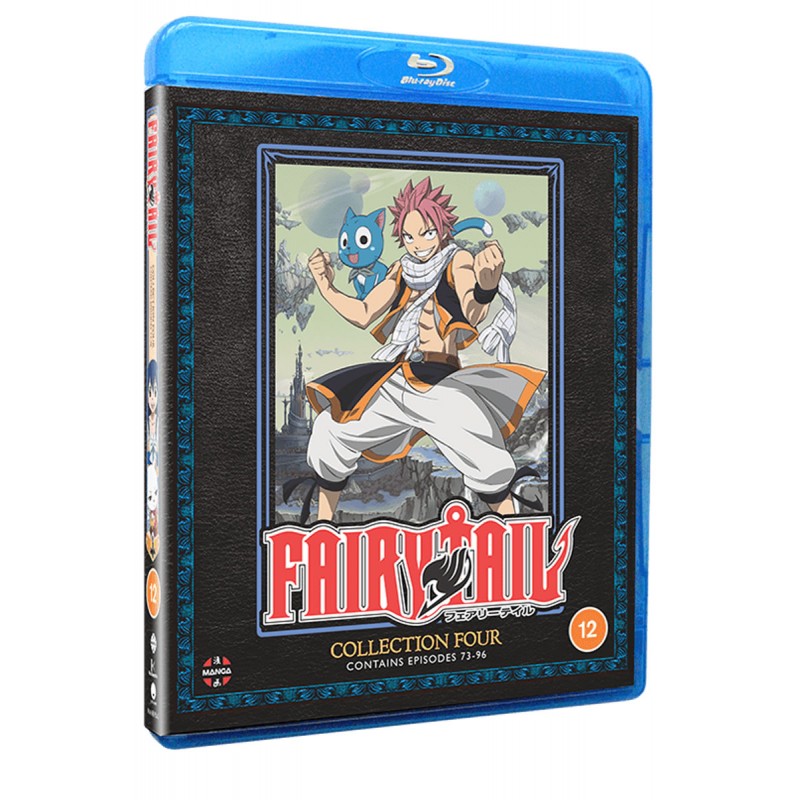  
Fairy Tail Collection Four (12) Blu-Ray
Publisher: Manga
Released: August 24th 2020
Classification: 12
Language: English, Japanese
Subtitles: English
Running Time: 600mins
Fairy Tail Collection 4 contains episodes 73-96 of the anime directed by Shinji Ishihira.
When an unstoppable force descends upon Magnolia and Fairy Tail, the entire town is transported to Edolas, a world where magic is in short supply. There, a power-hungry kingdom plans on draining the captured guild's magic. As Natsu and company search for their friends, they discover a parallel plane where a tough-as-nails Lucy runs a bizarro version of Fairy Tail and Erza is a ruthless enemy.
Then Edolas' power-hungry monarch harnesses the power of the Dragon Slayers, igniting all-out war. But his ambition doesn't stop there: once Natsu and his teammates are out of the picture, he's heading to Fiore to steal all of its magic as well. Fairy Tail's actions will decide the future of two worlds, but they'll be lucky if they can save even one.

Publisher: Manga
Released: August 24th 2020
Classification: 12
Language: English, Japanese
Subtitles: English
Running Time: 600mins