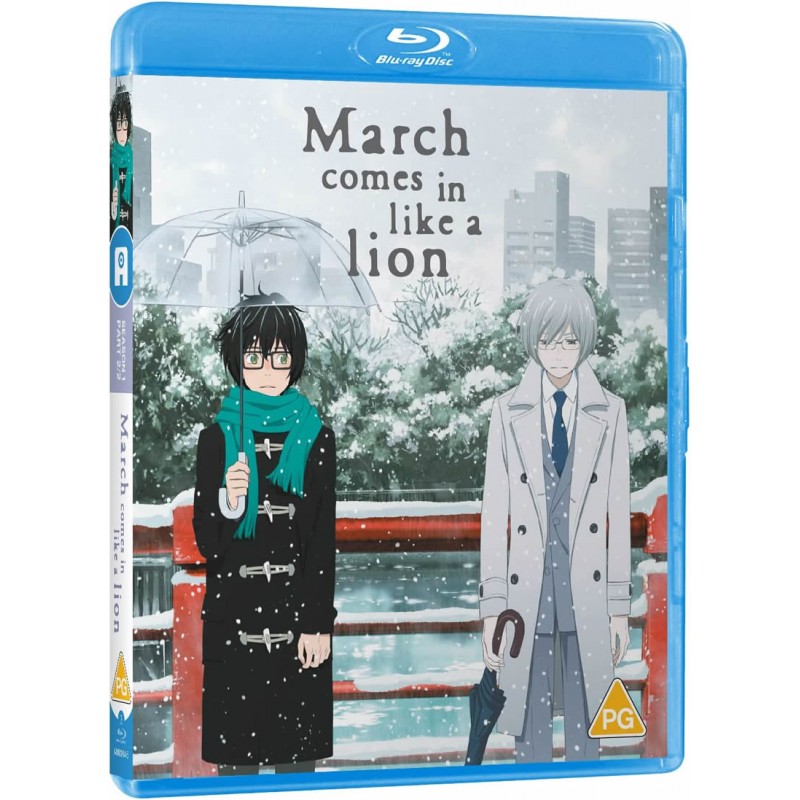  
March Comes In Like a Lion Season 1 - Part 2 (PG) Blu-Ray
Publisher: Anime Ltd
Released: May 15th 2023
Classification: PG
Language: English, Japanese
Subtitles: English
Running Time: 270mins
From Chica Umino, the author of Honey & Clover, comes the award-winning coming-of-age manga about a shogi player and the meaning of family—now brought to life in full animation for the first time by director Akiyuki Shimbou (Puella Magi Madoka Magica, the Monogatari series)!
With his life as a teenage shōgi player developing rapidly, Rei Kiriyama finds himself facing a whole host of new challenges – not just on the shōgi board itself, but also in his own personal life.
As his fractured and difficult family life come into focus, so too do the root causes of many of the anxieties that plague Kiriyama. He isn't alone in his struggles however, as a major tournament reveals that even more experienced players have their own deep-seated problems to face in the name of success.
With new friendships forged and important life lessons learned, for the first time Kiriyama might just be equipped with the knowledge he needs to proceed down the path to a successful life and career…
Publisher: Anime Ltd
Released: May 15th 2023
Classification: PG
Language: English, Japanese
Subtitles: English
Running Time: 270mins