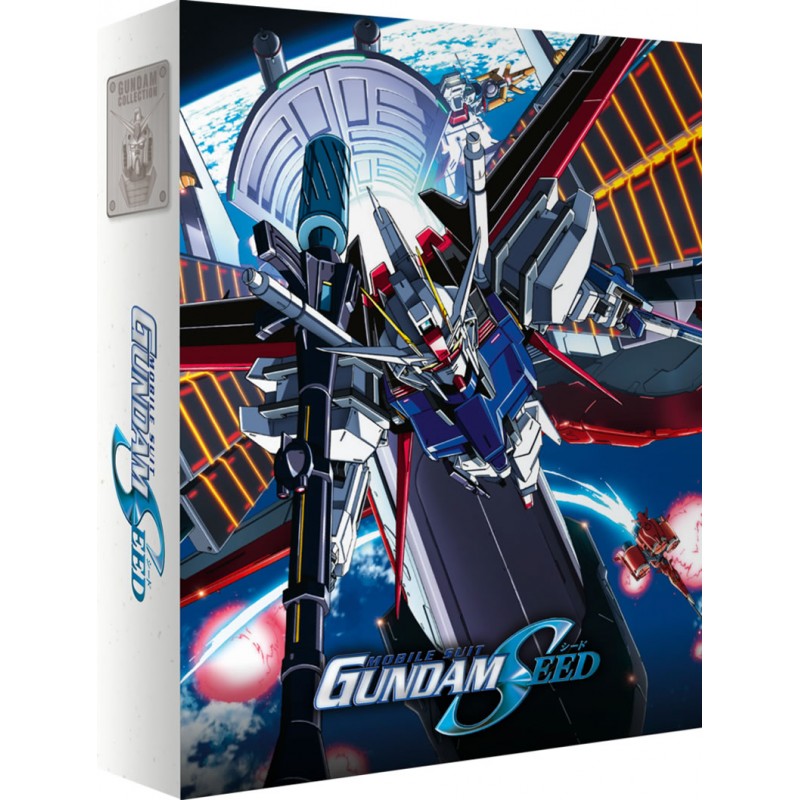  
Mobile Suit Gundam Seed - Part 1 Collector's Edition (12) Blu-Ray
Publisher: Anime Ltd
Released: September 6th 2021
Classification: 12
Language: English, Japanese
Subtitles: English
Running Time: 600mins
Contains 5 Blu-ray discs, containing episodes 1-24 of the 1080P, HD native Gundam Seed HD Remaster series with viewing options in English (with the series' new dub) and original Japanese with English subtitles. Comes in a rigid case containing Part 1 of the series, with space to hold Part 2* (*sold separately).
Year 70 of the Cosmic Era.
The Coordinators, a group of genetically enhanced humans, have moved into colonies orbiting the Earth. But that hasn't quieted the tensions between them and regular humans; the conflict soon escalates into a full-scale war. On the neutral colony of Heliopolis, Kira Yamato, and his friends are going to school and just being kids. But when the ZAFT commando forces attack, Kira's life changes forever.
Left with no choice, he and Federation officer Murrue Ramius are thrown into battle in a prototype mobile weapon, which Kira christens "GUNDAM." Now, Kira must defend himself and his friends from his own people. For, unknown to anyone else, Kira is a Coordinator. And the enemy he faces on the battlefield is his childhood best friend, Athrun!
Publisher: Anime Ltd
Released: September 6th 2021
Classification: 12
Language: English, Japanese
Subtitles: English
Running Time: 600mins