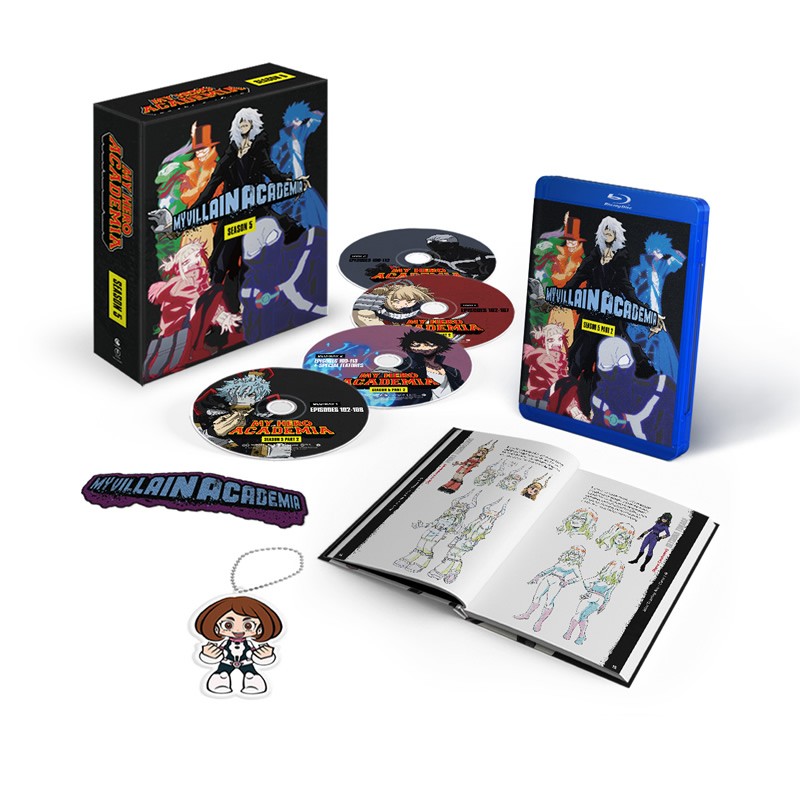  
My Hero Academia Season 5 - Part 2 Limited Edition Combi (15) BD/DVD
Publisher: Crunchyroll
Released: January 30th 2023
Classification: 15
Language: English, Japanese
Subtitles: English
Running Time: 300mins
Limited Edition contains a 64 Page Artbook, Acrylic Key Chain and Woven Patch all packaged in a Rigid Box.
My Hero Academia Season 5 Part 2 contains episodes 102-113 of the anime directed by Kenji Nagasaki.
Deku, Bakugo, and Shoto endure an explosive work study with Endeavor, who's coming to terms with his role as the number one hero, and as a father. Elsewhere, a sinister group targets the League of Villains, putting their darkest convictions to the test.
Publisher: Crunchyroll
Released: January 30th 2023
Classification: 15
Language: English, Japanese
Subtitles: English
Running Time: 300mins