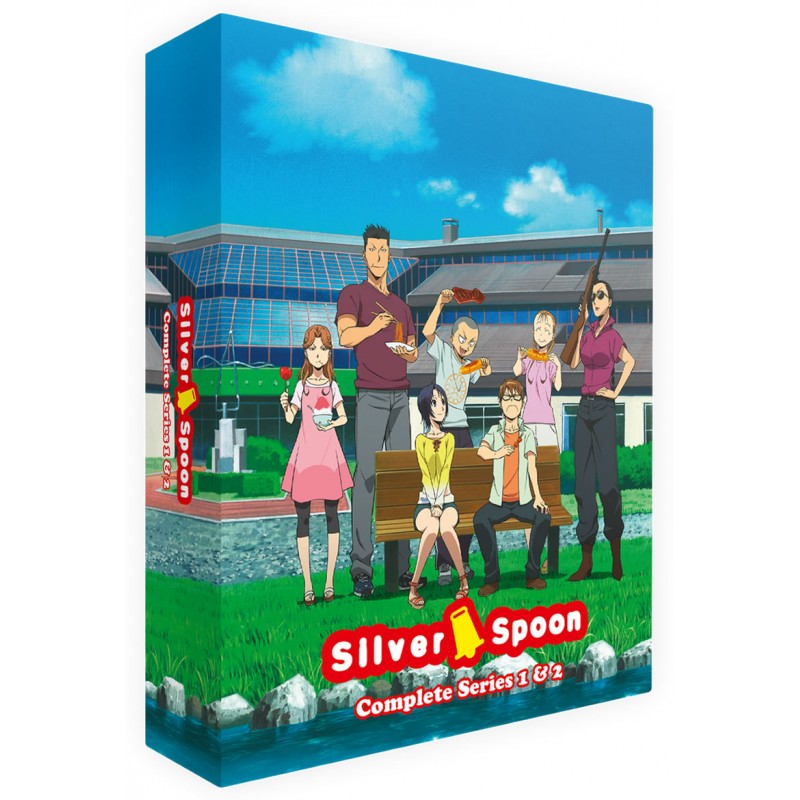  
Silver Spoon Season's 1 & 2 Collection - Limited Edition (12) Blu-Ray
Publisher: Anime Limited
Released: January 10th 2022
Classification: 12
Language: Japanese
Subtitles: English
Running Time: 550mins
The only reason why Yugo Hachiken decided to attend the Oezo Agricultural High School (a.k.a Ezono) was simply because the school had a dormitory. Entering Ezono was a way for Yugo to run away from the stifling academic pressures in the city, however, it didn't take long for him to realize that life is not that simple.
Yugo is soon forced to face more hurdles in his new environment surrounded by all the farm animals and the magnificent Mother Nature. He also begins feeling a different kind of pressure as he deals with his classmates who, unlike him, all have a clear view of what they want for their futures. Even so, as Yugo overcomes one challenge after another at Ezono and deepens his bonds with his classmates, he begins to grow stronger both physically and mentally.
This is a coming-of age story filled with sweat, tears, and literally a lot of dirt!"
Publisher: Anime Limited
Released: January 10th 2022
Classification: 12
Language: Japanese
Subtitles: English
Running Time: 550mins