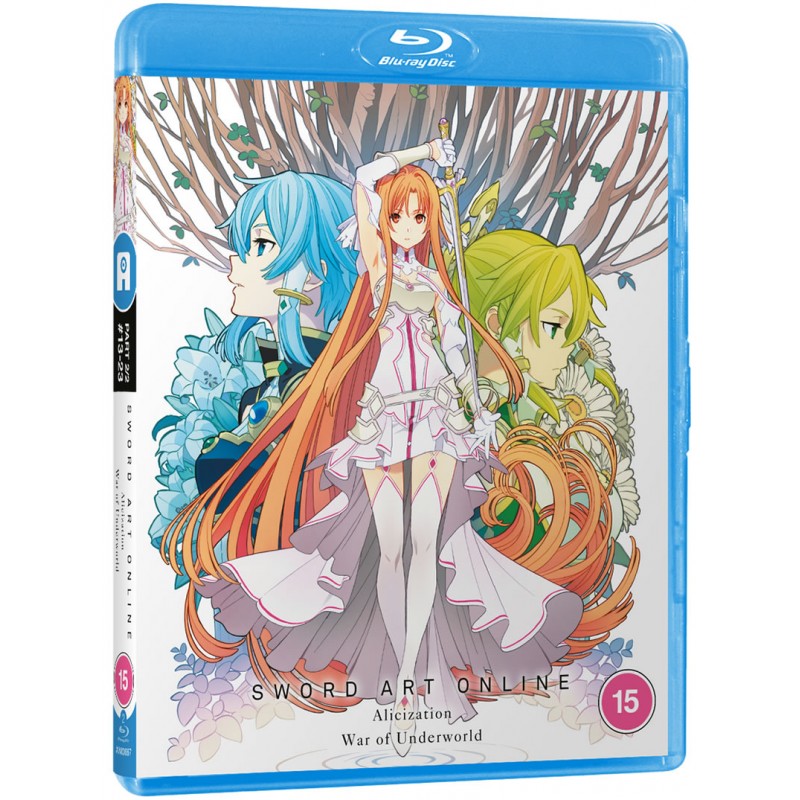  
Sword Art Online Alicization: War of Underworld - Part 2 (18) Blu-Ray
Publisher: Anime Ltd
Released: March 14th 2022
Classification: 18
Language: English, Japanese
Subtitles: English
Running Time: 305mins
As the final battle against the Dark Territory continues, an invite goes out to players across the world to flood Underworld's servers and cause mayhem in the midst of the on-going conflict. This causes major consternation for Asuna Yuuki and her band of friends, forcing them to redouble their efforts to aid their new allies against the odds.
Things are equally dire in the real world, as Rath's members struggle to restore Kirito's damaged fluctlight and save his life in spite of attempts by outside forces to breach their control room.
With Kirito, Asuna and Alice all facing unprecedented danger and a world on the brink of collapse, can they all survive?
Publisher: Anime Ltd
Released: March 14th 2022
Classification: 18
Language: English, Japanese
Subtitles: English
Running Time: 305mins