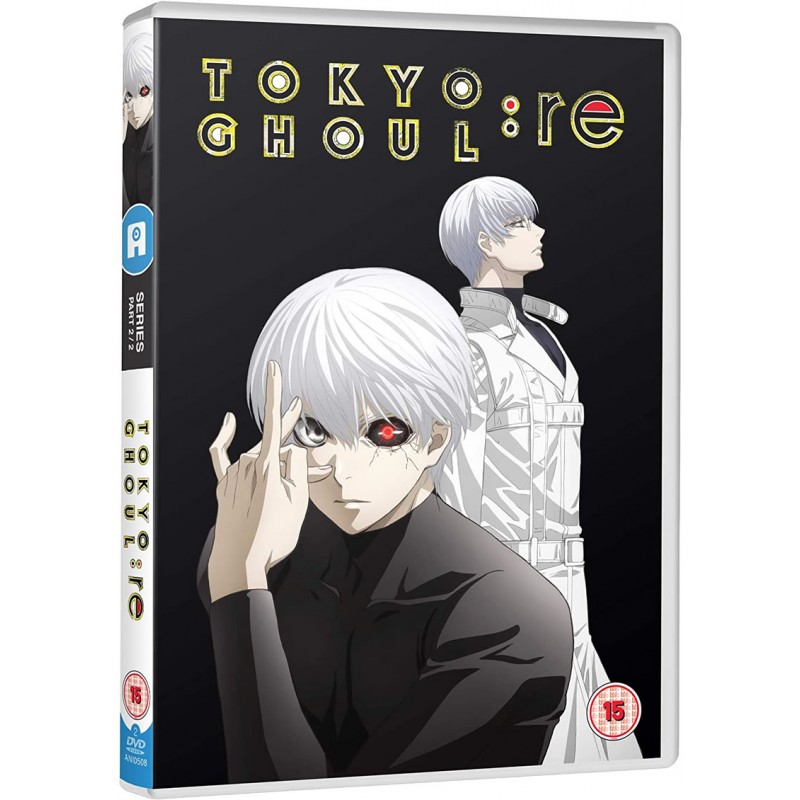  
Tokyo Ghoul: re - Part 2 (15) DVD
Publisher: Anime Limited
Released: April 6th 2020
Classification: 15
Language: English, Japanese
Subtitles: English
Running Time: 300mins
With his memories restored, Ken Kaneki is back and desperate to end the bloodshed in Tokyo. But overthrowing the One-Eyed King isn't enough. His only hope is to unite the city against the organisation pulling the strings. There's just one catch—Kaneki, himself, is the greatest threat of all.
If that wasn't enough, the CCG have learned the location of the terrorist group, Aogiri Tree's base of operations and are about to embark on an all out assault to finally put an stop to them! But will their power be enough to overthrow them?
At the same time a group of ghouls are planning to raid the Cochlea prison holding some of the most dangerous ghouls of them all in a bid to rescue their comrades. Shocking truths will be revealed, unexpected alliances will form, the world will be changed forevermore and chaos will ensue in the conclusion of Tokyo Ghoul:re!
Publisher: Anime Limited
Released: April 6th 2020
Classification: 15
Language: English, Japanese
Subtitles: English
Running Time: 300mins