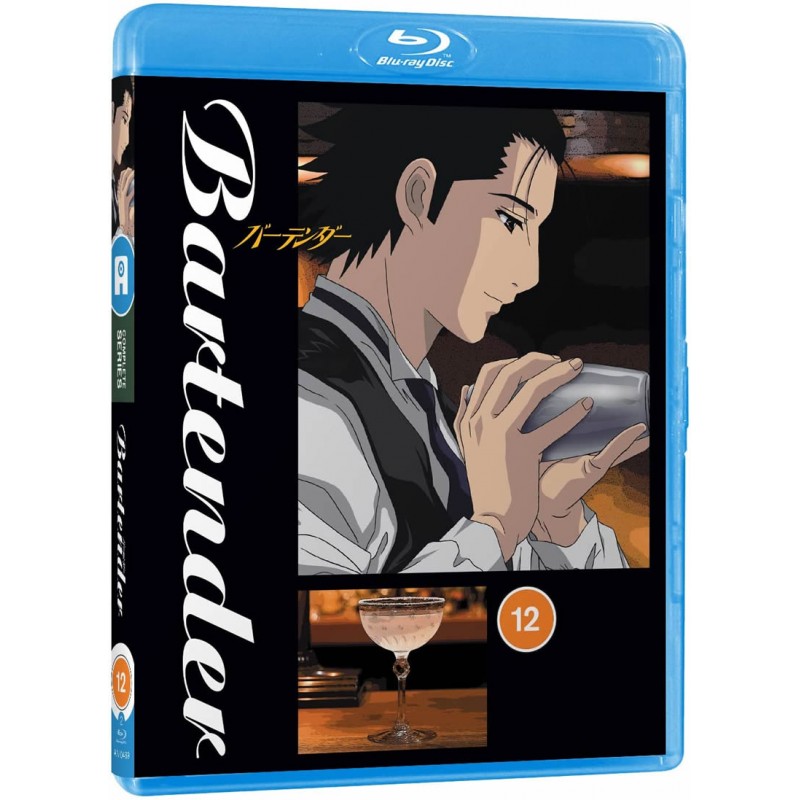  
Bartender Complete Series (12) Blu-Ray
Publisher: Anime Ltd
Released: February 21st 2022
Classification: 12
Language: Japanese
Subtitles: English
Running Time: 275mins
Buried deep within the back streets of Japan's Ginza district is a small, intimate bar named Eden Hall. Pay it a visit and you'll find yourself served by Ryu Sasakura, a bartending prodigy who legend has it can mix the best cocktails anybody has ever tasted, and who always knows the ideal cocktail for any patron.
However, Eden Hall isn't the kind of establishment that just anyone can wander into - instead, it plays home exclusively to those whose lives are plagued with problems and find themselves searching for solace and guidance. Once you find your way to the bar, Ryu's expertise will find the perfect cocktail to soothe your soul, and provide exactly what you need to console and assist you.
Take a trip to Eden Hall, meet its varied patrons, and listen to their troubles while you sit back and relax. But remember: drink - and watch - responsibly.
Publisher: Anime Ltd
Released: February 21st 2022
Classification: 12
Language: Japanese
Subtitles: English
Running Time: 275mins