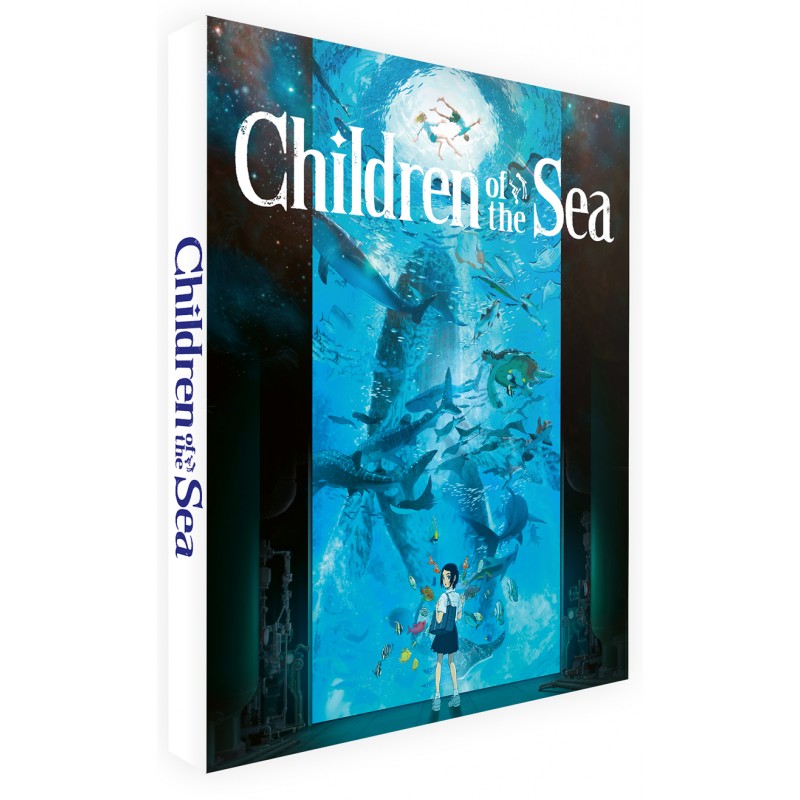  
Children of the Sea - Collector's Edition Combi (PG) BD/DVD
Publisher: Anime Ltd
Released: March 29th 2021
Classification: PG
Language: English, Japanese
Subtitles: English
Running Time: 100mins
Comes packed in a rigid case. Inside that is an digipack to hold the Blu-ray & DVD discs.
Also included is a 32-page art booklet (split into three sections: Characters, Mecha & Gallery) and a poster (34x40cm)
Children of the Sea contains the animated film directed by Ayumu Watanabe.
From Japan's cutting-edge STUDIO4°C (Tekkonkinkreet, MFKZ) and director Ayumu Watanabe, this stunningly beautiful adaptation of the prize-winning manga features a score from legendary composer Joe Hisaishi (Spirited Away).
When Ruka was younger, she saw a ghost in the water at the aquarium where her dad worked. Now she feels drawn toward the aquarium and the two mysterious boys she meets there, Umi and Sora, who were raised by dugongs and hear the same strange calls from the sea as she does. As the kids get caught up in the mystery behind the sudden worldwide disappearance of the ocean's fish, they uncover cosmic connections that will change them forever.
Publisher: Anime Ltd
Released: March 29th 2021
Classification: PG
Language: English, Japanese
Subtitles: English
Running Time: 100mins