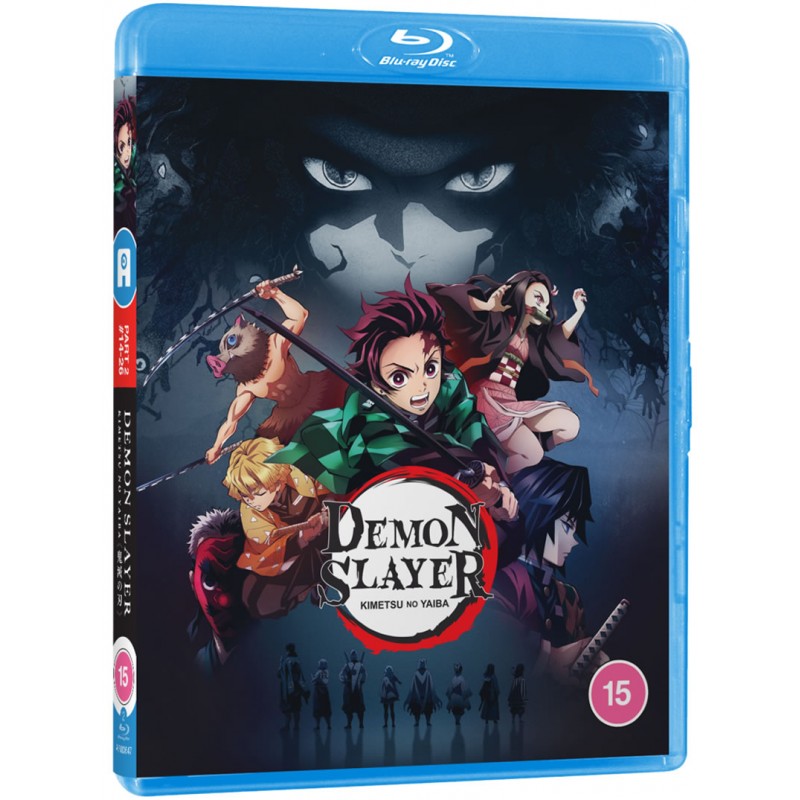  
Demon Slayer: Kimetsu no Yaiba  - Part 2 (15) Blu-Ray
Publisher: Anime Ltd
Released: December 13th 2021
Classification: 15
Language: English, Japanese
Subtitles: English
Running Time: 325mins
Demon Slayer: Kimetsu no Yaiba Part 2 contains episodes 14-26 of the anime directed by Haruo Sotozaki.
Become the blade that cuts down despair—
It is the Taisho Period in Japan. Tanjiro, a kindhearted boy who sells charcoal for a living, finds his family slaughtered by a demon. To make matters worse, his younger sister Nezuko, the sole survivor, has been transformed into a demon herself. Though devastated by this grim reality, Tanjiro resolves to become a demon slayer so that he can turn his sister back into a human, and kill the demon that massacred his family. A sorrowful tale of siblings in which the fates of humans and demons intertwine...begins now!
Publisher: Anime Ltd
Released: December 13th 2021
Classification: 15
Language: English, Japanese
Subtitles: English
Running Time: 325mins