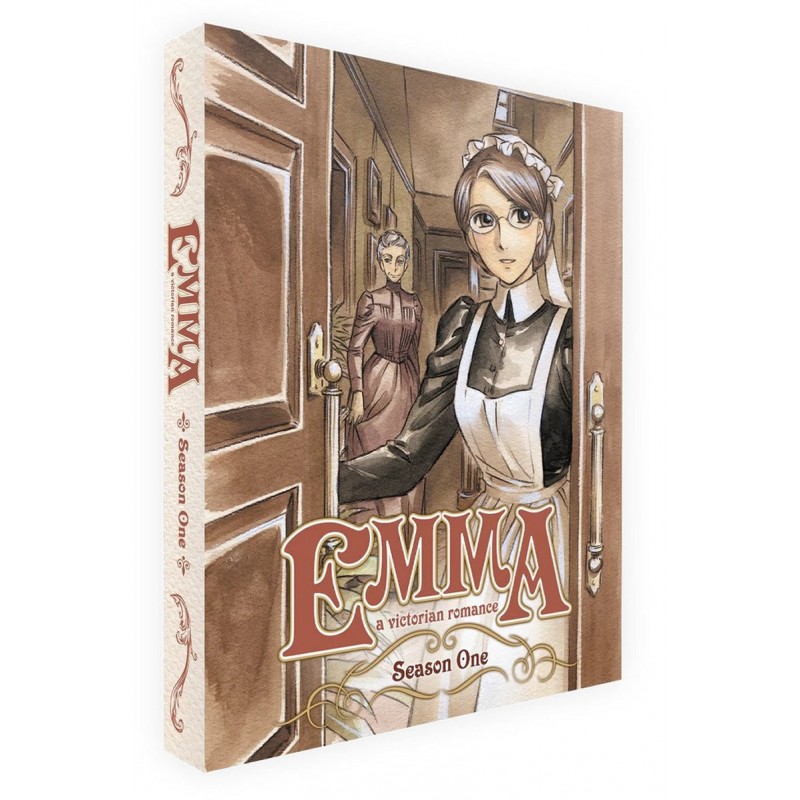  
Emma: A Victorian Romance - Season 1 Collector's Edition (PG) Blu-Ray
Publisher: Anime Ltd
Released: August 8th 2022
Classification: PG
Language: English, Japanese
Subtitles: English
Running Time: 300mins
Included is a 96-page book delving into the world of the series and its real life influences and historical era, housed inside a rigid art box.
Emma: A Victorian Romance Season 1 features episodes 1-12 of the anime directed by Tsuneo Kobayashi.
In 19th-century London, class lines are sharply drawn, and the social standing to which people are born dictates the path their lives will follow. Emma, an honest and hardworking young maid, never felt her place in life to be a burden. But then she met William, a member of the gentry and the eldest son of a wealthy family. His warm smile and earnest affection threaten to capture her heart… but can love truly conquer all?
Publisher: Anime Ltd
Released: August 8th 2022
Classification: PG
Language: English, Japanese
Subtitles: English
Running Time: 300mins