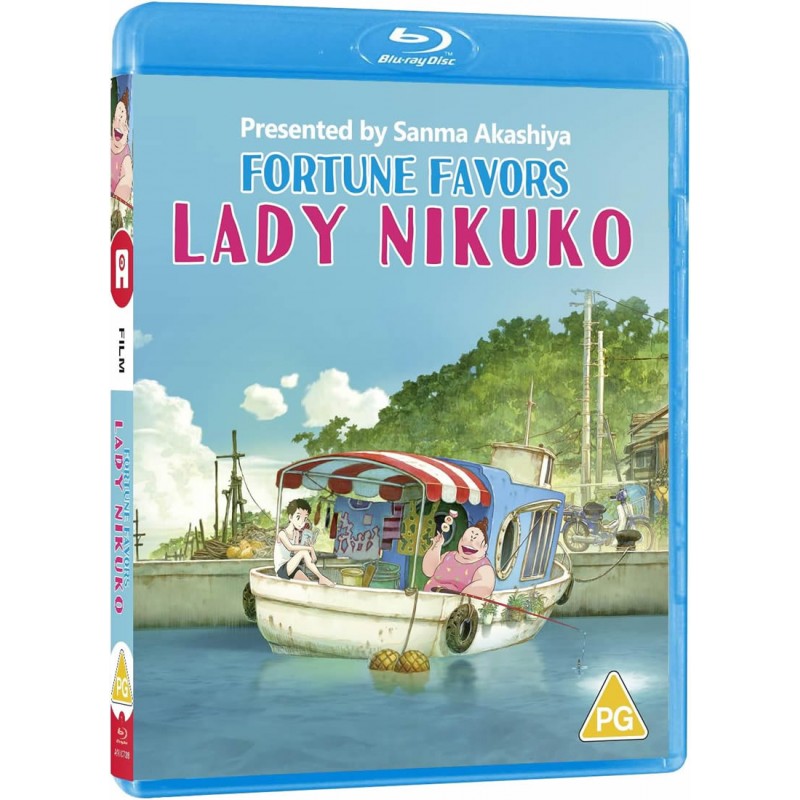  
Fortune Favors Lady Nikuko - Standard Edition (PG) Blu-Ray
Publisher: Anime Ltd
Released: December 11th 2023
Classification: PG
Language: Japanese
Subtitles: English
Running Time: 96mins
Fortune Favors Lady Nikuko contains the animated film directed by Ayumu Watanabe.
From acclaimed director Ayumu Watanabe (Children of the Sea) and STUDIO4°C (Tekkonkinkreet, Mind Game) comes a heartwarming and moving comedy-drama with touches of magical realism.
Fortune Favors Lady Nikuko is about an unconventional family and the bonds that they share in their sleepy seaside town. Brash single mother Nikuko is well-known for her bold spirit, much to the embarrassment of Kikuko, her pensive yet imaginative daughter. In contrast to her mother, Kikuko wants nothing more than to fit in as she navigates the everyday social dramas of middle school. Life in the harbor is peaceful until a shocking revelation from the past threatens to uproot the pair's tender relationship.
Publisher: Anime Ltd
Released: December 11th 2023
Classification: PG
Language: Japanese
Subtitles: English
Running Time: 96mins