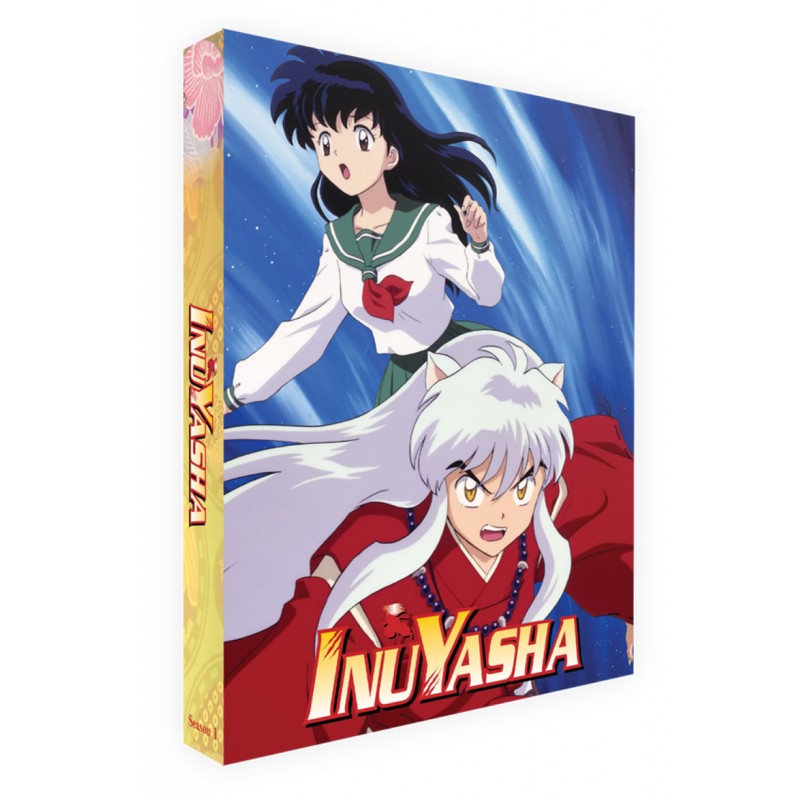  
InuYasha Season 1 - Collector's Edition (12) Blu-Ray
Publisher: Anime Ltd
Released: December 6th 2021
Classification: 12
Language: English, Japanese
Subtitles: English
Running Time: 621mins
This collector's edition consists of a rigid case, containing a Digipak to hold the three Blu-Ray discs, together with a 20 page booklet, featuring an article about the series and a poster.
Inu Yasha Set 1 contains episodes 1-27 of the anime directed by Masashi Ikeda, adapted from the manga by Rumiko Takahashi.
Kagome Higurashi, an average ninth grader, gets pulled into an ancient well by a demon, bringing her 500 years in the past to the feudal era. There, she meets Inuyasha, a half-demon who seeks the Shikon Jewel to make himself a full-fledged demon. With Inuyasha and new friends, Kagome's search for the Jewel of Four Souls begins...
Publisher: Anime Ltd
Released: December 6th 2021
Classification: 12
Language: English, Japanese
Subtitles: English
Running Time: 621mins