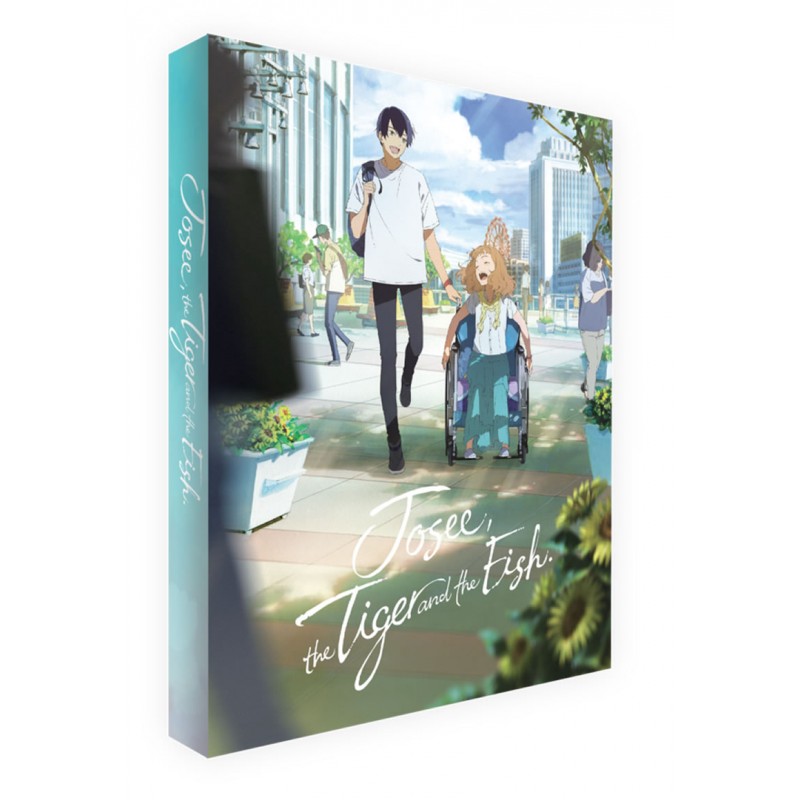  
Josee, the Tiger and the Fish - Collector's Edition + CD (PG) Blu-Ray
Publisher: Anime Ltd
Released: March 14th 2022
Classification: PG
Language: English, Japanese
Subtitles: English
Running Time: 98mins
Comes packed in a rigid case with a Digipak case to hold the Blu-ray and CD.
Includes an 72-page book filled to the brim with interviews from the production crew of the film, plus an additional booklet replicating the children's book featured in the film.
Also included is a map of Osaka, highlighting key locations visited by the film's characters.
With dreams of diving abroad, Tsuneo gets a job assisting Josee, an artist whose imagination takes her far beyond her wheelchair.
But when the tide turns against them, they push each other to places they never thought possible, and inspire a love fit for a storybook.
Publisher: Anime Ltd
Released: March 14th 2022
Classification: PG
Language: English, Japanese
Subtitles: English
Running Time: 98mins