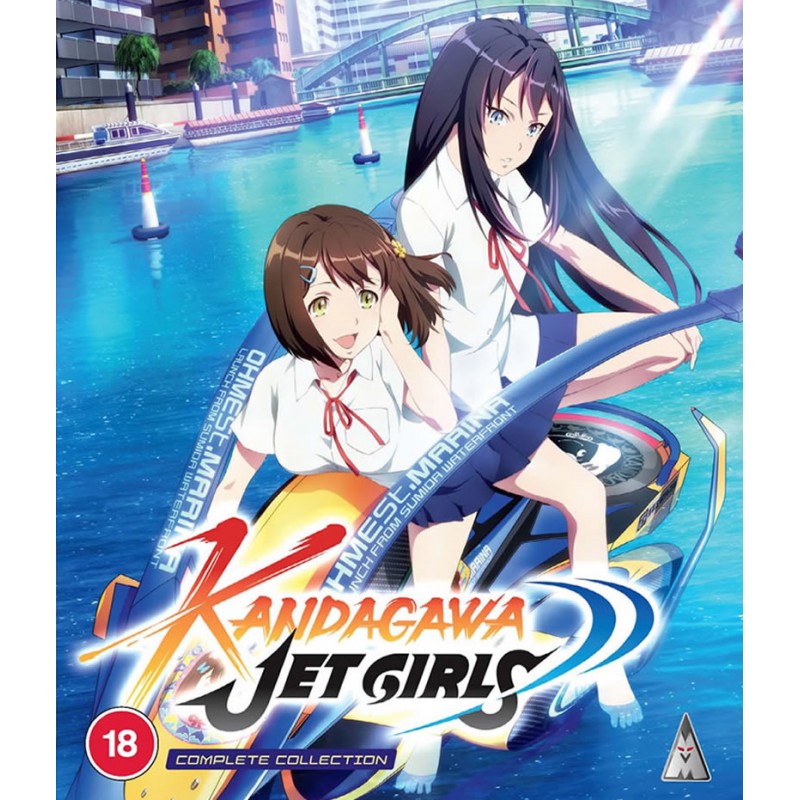  
Kandagawa Jet Girls Collection (18) Blu-Ray
Publisher: MVM
Released: May 31st 2021
Classification: 18
Language: English, Japanese
Subtitles: English
Running Time: 325mins
Kandagawa Jet Girls contains uncut episodes 1-12 of the anime, plus the OVA, directed by Hiraku Kaneko.
Rin Namiki's greatest ambition is to follow in her late mother's footsteps and compete in Kandagawa Jet Racing, where teams of girls on jet skis race while firing high-powered water guns to slow their competitors' jets (and blow off their clothing!). But since there's no jet racing in Rin's remote fishing village, that means moving, all by herself, to a girls' school in faraway Tokyo!
Meanwhile, Misa Aoi dreamed of becoming a great player, but those ambitions floundered until Rin transferred to her school, displaying astonishing skill for a newcomer. Is it fate? Now they "only" have to resurrect their school's Jet Riding Club, endure brutal training, and face some seriously skilled rivals… but even the toughest tasks are easier when you're doing something you love with someone who's quickly becoming far more than just a friend!
Publisher: MVM
Released: May 31st 2021
Classification: 18
Language: English, Japanese
Subtitles: English
Running Time: 325mins