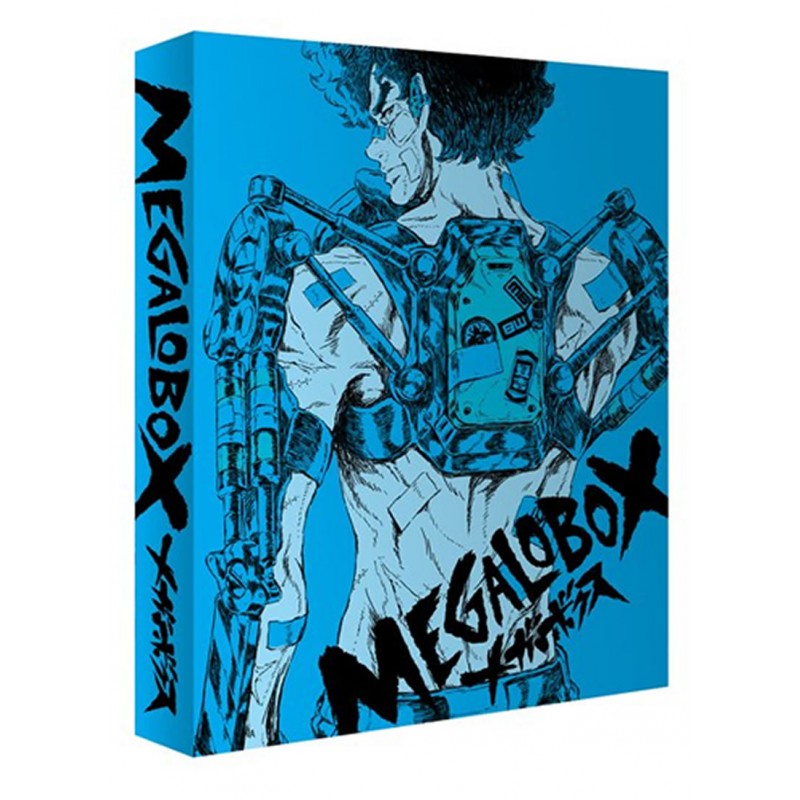  
Megalobox Complete Series - Collector's Edition (12) Blu-Ray
Publisher: Anime Ltd
Released: August 31st 2020
Classification: 15
Language: English, Japanese
Subtitles: English
Running Time: 325mins
The series created to celebrate the 50th Anniversary of one of the most iconic series in anime history, Tomorrow's Joe (aka Ashita no Joe)
Bored, resigned, and unfulfilled, a young man with neither name nor past survives by fighting in underground matches of a sport called "Megalobox," a form of boxing that utilizes powered exoskeletons. Calling himself JNK. DOG, he feels trapped in  a world of crime, poverty, and ecological collapse.
All that changes when he has a chance encounter with Yuri, the reigning king of Megalobox. Now, obsessed with proving himself, JNK. DOG becomes a man driven to do whatever it takes to fight this way to the to top of the rankings and take on the champion.
Contains the complete series on Blu-ray with both English and Japanese with English subtitles viewing options. Also included is a bonus DVD containing two picture (audio) dramas.
Comes packed in rigid case with an amaray to case to hold the three discs (2 x Blu-ray + 1 x DVD). Also included is a poster (33x41cm) and a 120-art booklet.
Publisher: Anime Ltd
Released: August 31st 2020
Classification: 15
Language: English, Japanese
Subtitles: English
Running Time: 325mins