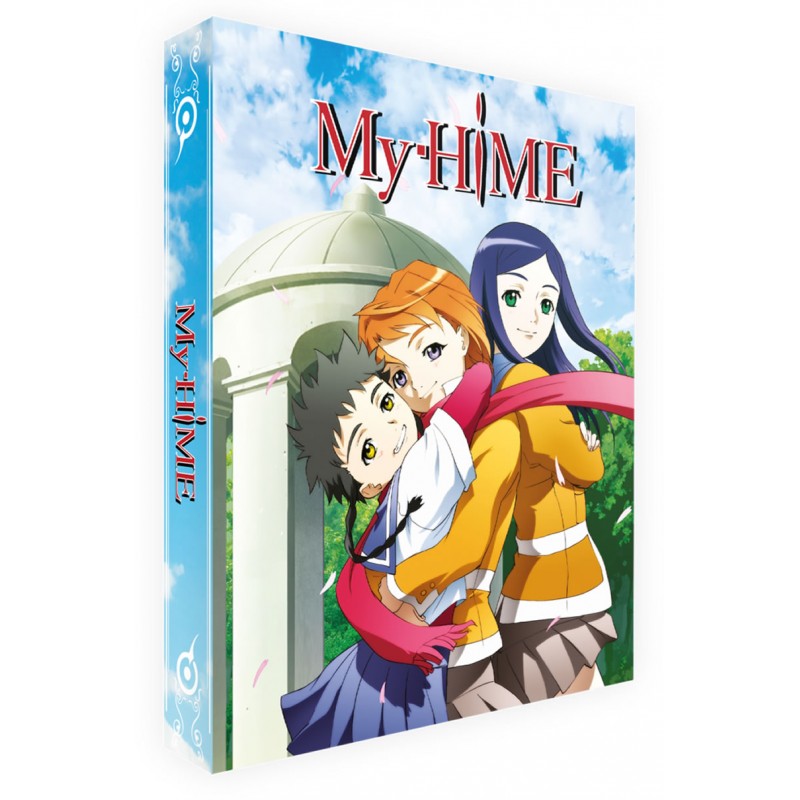  
My-HiME Complete Series - Collector's Edition (15) Blu-Ray
Publisher: Anime Ltd
Released: February 14th 2022
Classification: 15
Language: English, Japanese
Subtitles: English
Running Time: 650mins
Comes packed in a rigid slipcase with a 44-page booklet packed with artwork from the series.
My-Hime the complete series contains episodes 1-26 of the anime directed by Masakazu Obara.
Mai Tokiha thought she had enough trouble in life between taking care of her ailing brother and transferring to a new school. But when she saves a mysterious girl wielding a sword, everything changes. A power awakens within her and she becomes a HiME, a battle princess! But she's not alone with this power—eleven other girls share her fate, and the burden is a heavy one.
Publisher: Anime Ltd
Released: February 14th 2022
Classification: 15
Language: English, Japanese
Subtitles: English
Running Time: 650mins