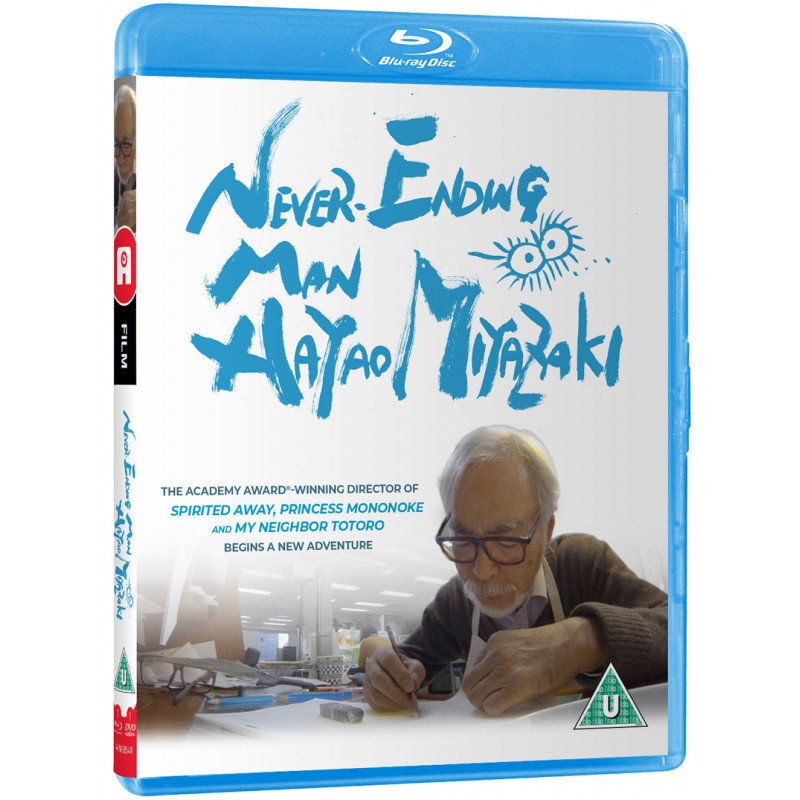  
Never Ending Man: Hayao Miyazaki - Combi (U) BD/DVD
Publisher: Anime Ltd
Released: April 13th 2020
Classification: U
Language: English, Japanese
Subtitles: English
Running Time: 70mins
Never-Ending Man: Hayao Miyazaki is a film directed by Kaku Arakawa.
In 2013, Academy Award®-winning* film director and Studio Ghibli co-founder Hayao Miyazaki, creator of such legendary films as Spirited Away and My Neighbor Totoro, suddenly announced his retirement. But still he couldn't shake his burning desire to create.
After an encounter with young CGI animators, Miyazaki embarks on a new project using these techniques. But the artist, who has been adamant about hand-drawn animation, confronts many challenges that threaten to cancel the film. Can an old master who thinks he's past his prime shine once again? Shot over two years, Never-Ending Man: Hayao Miyazaki provides a unique, fascinating glimpse into the mind and creative process of one of animation's most iconic storytellers.
Publisher: Anime Ltd
Released: April 13th 2020
Classification: U
Language: English, Japanese
Subtitles: English
Running Time: 70mins