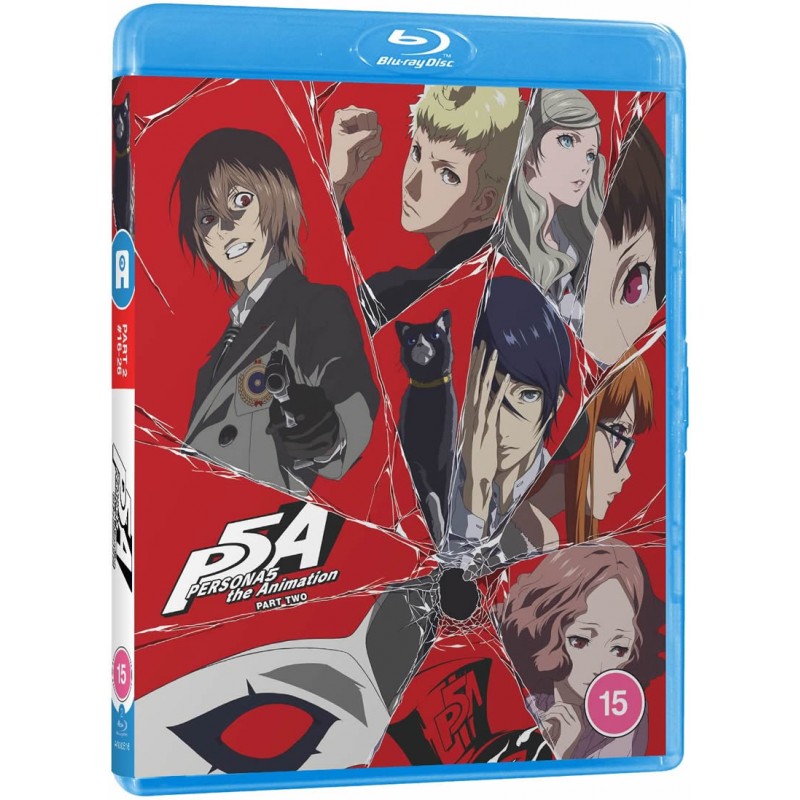  
Persona5 the Animation - Part 2 (15) Blu-Ray
Item temporarily out of stock.
Publisher: Anime Ltd
Released: February 7th 2022
Classification: 15
Language: English, Japanese
Subtitles: English
Running Time: 325mins
The Phantom Thieves' early success at bringing those responsible for heinous wrongdoing to justice has brought them to the attention of Medjed, a notorious group of international hackers who threatens to expose their identities. In light of this, the group is also contacted by the enigmatic Alibaba, a rival hacker who offers them a deal - use their otherworldly abilities to change the heart of a girl named Futaba Sakura, and in return they will deal with the problems posed by Medjed.
As the Phantom Thieves crew of misfits with an eye for justice grows, so too does the threat looming over Tokyo. Can the gang get to the bottom of the nefarious and deadly corruption that run through the heart of the city... and what's more, can they do so in light of dangers that threaten to break up the Phantom Thieves and could even cost them their lives.
Publisher: Anime Ltd
Released: February 7th 2022
Classification: 15
Language: English, Japanese
Subtitles: English
Running Time: 325mins