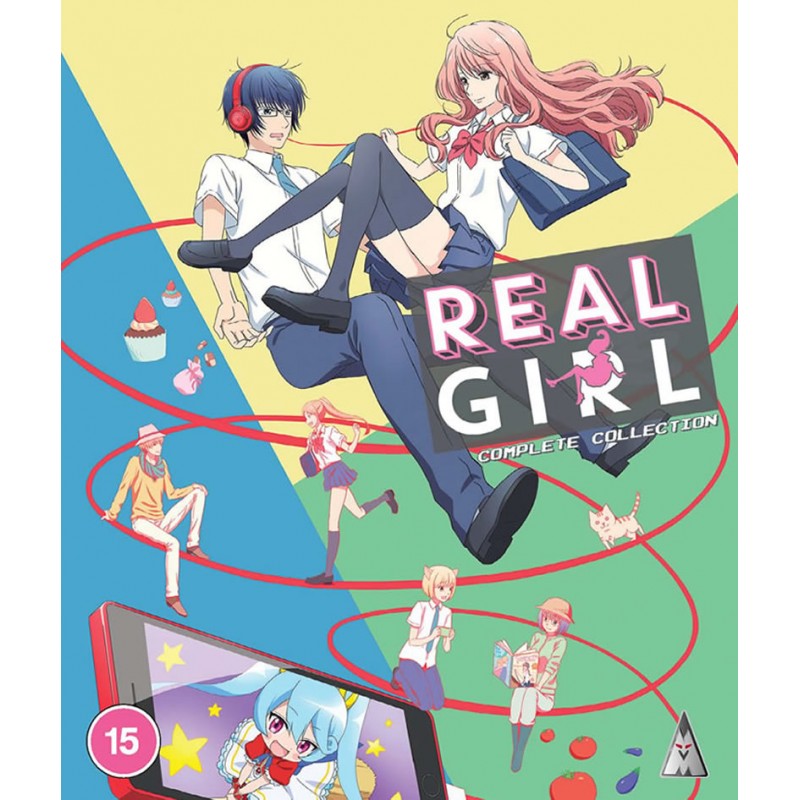  
Real Girl Collection - Standard Edition (15) Blu-Ray
Publisher: MVM
Released: February 7th 2022
Classification: 15
Language: English, Japanese
Subtitles: English
Running Time: 600mins
Real Girl contains episodes 1-24 of the anime directed by Takashi Naoya. 
Hikari Tsutsui has never been popular, his one real friend is an even worse otaku than he is, and the only girls he's known are the two-dimensional women from his manga and video games. Until, that is, he's sent to help clean the pool as punishment and is partnered with the school's resident "bad girl", the very real, very three-dimensional Iroha Igarashi.
Brash, beautiful, and known for her promiscuous behavior, Iroha is loathed by other girls but loved by the guys. And yet, inexplicably, she not only seems to be interested in Hikari, but proposes that they enter into a relationship! Unable to resist, Hikari agrees, but there's one big catch - Iroha's moving away in six months, so no matter what happens between them, in half a year Hikari's guaranteed to lose his real girl!
Publisher: MVM
Released: February 7th 2022
Classification: 15
Language: English, Japanese
Subtitles: English
Running Time: 600mins