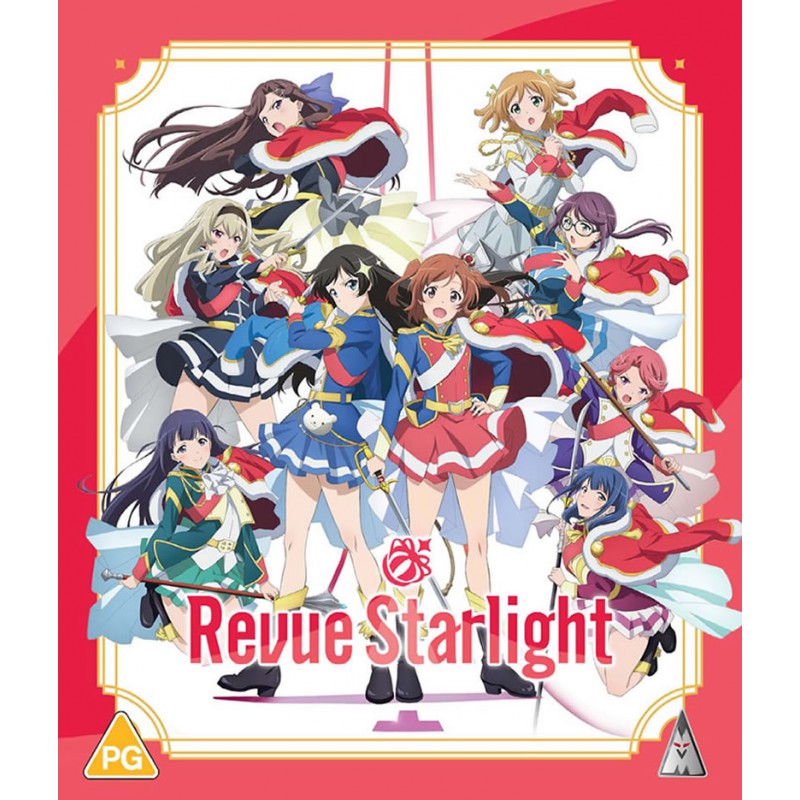  
Revue Starlight Collection - Standard Edition (PG) Blu-Ray
Publisher: MVM
Released: May 17th 2021
Classification: PG
Language: English, Japanese
Subtitles: English
Running Time: 300mins
Contains episodes 1-12 of the anime directed by Tomohiro Furukawa.
As the 99th graduating class of the Seisho Music Academy prepares for their annual review, "Starlight", aspiring actress Karen Aijo is happy just to have the chance to be in the cast. But when Karen's childhood friend Hikari mysteriously arrives after years abroad, Karen quickly learns that there is more going on at Seisho than the normal drama classes.
Following Hikari late one night, Karen discovers an elevator that takes her deep below the Earth, where the secret auditions for the leads in Starlight is underway… a competition that is fought with real weapons as well as song and dance! Goaded by the giraffe in charge of the trials, Karen throws caution to the wind and takes the stage herself… but will she be ready to survive the ultimate contest of drama and skills?
Publisher: MVM
Released: May 17th 2021
Classification: PG
Language: English, Japanese
Subtitles: English
Running Time: 300mins