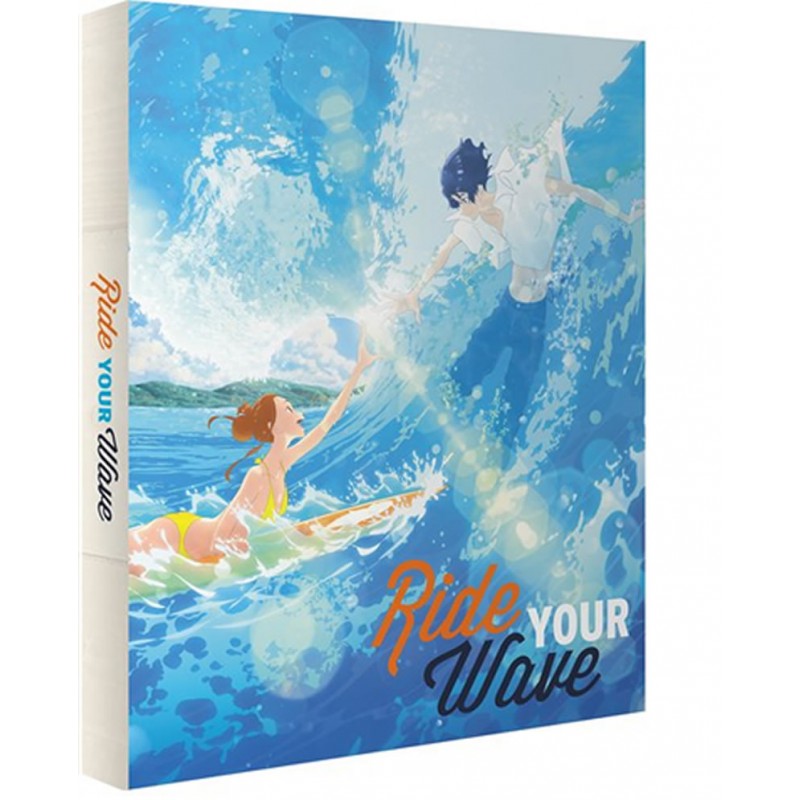  
Ride Your Wave - Collector's Edition Combi (12) BD/DVD
Publisher: Anime Ltd
Released: December 14th 2020
Classification: 12
Language: English, Japanese
Subtitles: English
Running Time: 96mins
Included are 7 decal stickers plus a 24-page booklet featuring character art; articles by Andrew Osmond, Shelley Pallis and Jonathan Clements about the film; and comments from director Masaaki Yuasa.
Ride Your Wave is an anime movie directed by Masaaki Yuasa (Keep Your Hands Off Eizouken!) who brings his trademark visual ingenuity to a tale of romance, grief and self-discovery.
Hinako is a surf-loving college student who has just moved to a small seaside town. When a fire breaks out at her apartment building, she is rescued by Minato, a handsome firefighter, and the two soon fall in love. Just as they become inseparable, Minato loses his life in an accident at sea. Hinako is so distraught that she can no longer even look at the ocean, but one day she sings a song that reminds her of their time together, and Minato appears in the water. From then on, she can summon him in any watery surface as soon as she sings their song. But can the two really remain together forever?
Publisher: Anime Ltd
Released: December 14th 2020
Classification: 12
Language: English, Japanese
Subtitles: English
Running Time: 96mins