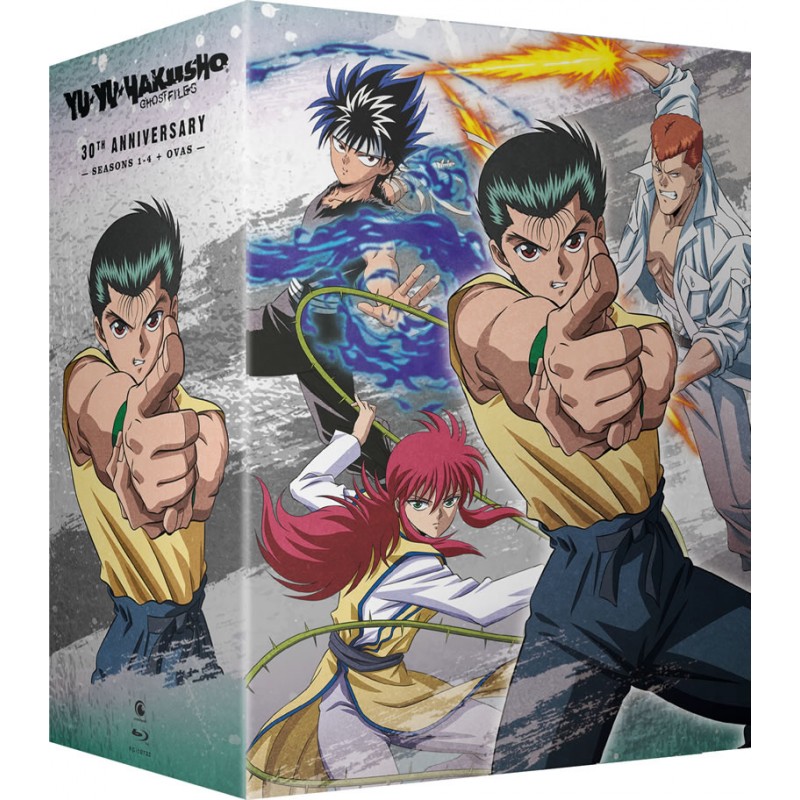  
Yu Yu Hakusho 30th Anniversary Box Set (15) Blu-Ray
Publisher: Crunchyroll
Released: April 17th 2023
Classification: 15
Language: English, Japanese
Subtitles: English
Running Time: 2670mins
Yu Yu Hakusho 30th Anniversary Box Set contains episodes 1-112 of the anime and the Two Shots and All or Nothing OVAs, all directed by Noriyuki Abe.
From cutting classes to brawling in the streets, Yusuke Urameshi is not your typical role model. In fact, this kid's nothing more than a fourteen-year-old delinquent with a talent for trouble. But in a single selfless act Yusuke dies while saving another. For such noble sacrifice he is given a second chance at life, but it's to be a life far different than the one left behind. Now a Spirit Detective, the young man must track down demons and humans alike who desire to rule over the three realms of reality.
Granted with amazing new powers to be used in the cause of good versus evil, Yusuke sets out on his first assignment. He will gather together those who will fight alongside him: Kuwabara, Yusuke's intellectually challenged formal rival from high school; Kurama, an infamous thief from the Demon World who inhabits a human body; and Hiei, a hot-headed demon skilled with both the sword and the third eye. Together, these four set forth to do battle with monsters, beasts and men.
All seasons of Yu Yu Hakusho packaged in a Rigid Box. The occult classic returns for the 30th anniversary!
Publisher: Crunchyroll
Released: April 17th 2023
Classification: 15
Language: English, Japanese
Subtitles: English
Running Time: 2670mins