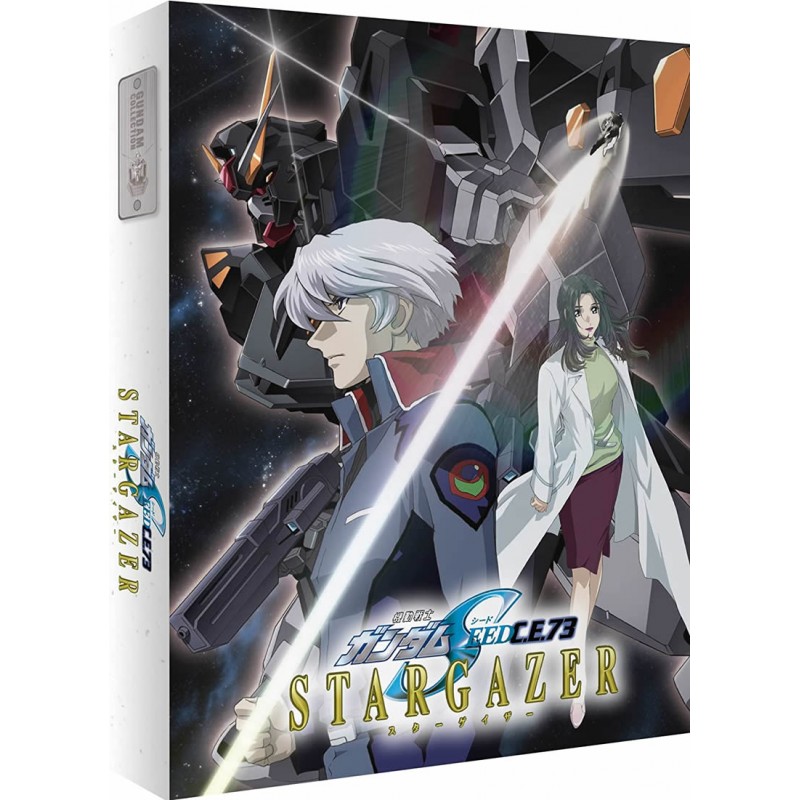  
Mobile Suit Gundam SEED C.E. 73: Stargazer - Collector's Edition (15) Blu-Ray
Publisher: Anime Ltd
Released: June 19th 2023
Classification: 15
Language: Japanese
Subtitles: English
Running Time: 50mins
Mobile Suit Gundam SEED C.E. 73: Stargazer is an anime film directed by Susumu Nishizawa. Contains an A3 poster and 4 art cards housed in a rigid slipcase.
Cosmic Era 73. Amidst the calamitous fall of Junius Seven, two employees of the Deep Space Survey and Development Organization (DSSD) struggle to escape the chaos. Engineer Selene McGriff and Deputy Security Director Edmond Duclos are both part of a special technological development team working on the GSX-401FW Stargazer, an advanced mobile suit designed for deep space exploration. As the city begins to collapse around them, Edmond opts to assist the local military and provide protection for Selene as she sets out to return the Stargazer to space for its final development.
All the while, the Earth Alliance has had their sights set on the Stargazer's AI control module. Deploying a special task force within Phantom Pain led by Sven Cal Bayang, a young Natural and pilot of the GAT-X105E Strike Noir, the Earth Alliance military soon moves forward with their plans. The mission: assault the DSSD's Trojan Station and capture the Stargazer and all its research, no matter the cost.
Publisher: Anime Ltd
Released: June 19th 2023
Classification: 15
Language: Japanese
Subtitles: English
Running Time: 50mins